36th Toast to Winter!
Laurentian Ski Museum Hall of Fame Banquet
Saturday, October 19, 2019 at Sommet Saint-Sauveur
350, avenue Saint-Denis, Saint-Sauveur (Quebec), J0R 1R3
5pm: Cocktails
6pm: Banquet & dinner
Mrs Lucile Wheeler, our Patron of Honour and the first inductee to the Laurentian Ski Museum Hall of Fame, cordially invites you to attend the Annual Hall of Fame Dinner of the Laurentian Ski Museum, presented by Caisse de la Vallée des Pays-d'en-Haut, for the benefit of the Museum.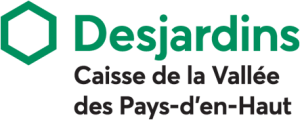 Join us to welcome our 2019 inductees!
Erik Guay : Competitor, downhill skiing
Serge Couture : Builder, downhill skiing
Beryl Puddifer : Builder, alpine skiing
Eddy Butler : Builder, downhill skiing
Marc Perreault : Athlete, downhill skiing
James Jackson : Builder, Nordic skiing
Mentions of honor
The Laurentian Ski Hall of Fame annual dinner will also honor the Association des Stations de aki du Québec (ASSQ), which is celebrating its 40th anniversary this year.
About the Laurentian Ski Museum
The Laurentian Ski Museum is a non-profit organization which offers a unique historical venue highlighting the central role the Laurentians played in the establishment of skiing in all of North America. The Museum will be open for visitors the day of the banquet between 11a.m. and 4p.m. at 30 rue Filion in Saint Sauveur, just behind the Church to the left.
---
* Dress code: casual elegance