Our mission
Mission
The Laurentian Ski Museum is a museum of regional thematic history. The institution was founded in Saint-Sauveur in 1982, where it still has a stands. The MSL is housed in a former municipal building (2008) recognizable by its large glass doors reminiscent of its previous functions, among other things, as a fire station. Since May 2019, the MSL has been a museum institution accredited by the Quebec government.
The Museum has a collection of more than 7,500 artifacts and 20 private archives. It presents to the public a permanent exhibition "The History of skiing in the Laurentians. Living in winter, with winter and for winter"  that illustrates the major stages in the history of skiing in the Laurentians, an important factor in the development of the region. The museum's mission is to conserve and disseminate the heritage of skiing in the Laurentians.
The mission of the Museum is built on four approaches:
An historical approach
From its collection and its archives, the LSM raises the subject of history, as linked to the development of skiing as a winter sport, and of its impact on social, economical and cultural life of the Laurentians area.
An approach to highlight the area cultural identity
It is important to preserve the collective memory of the role played by this sport in the development of the Laurentians, and of the province of Quebec and Canada. The Museum wishes to bring out the best of this heritage that has marked the regional cultural identity.
A public-oriented approach
Aware of the public's needs and interests, the Museum provides for the development and loyalty of various types of clients, through its different activities.
An educational-centered approach
The distribution is focused on the promotion of the Museum's high-quality permanent and temporary exhibitions.
A fundamental principle
The collection of the LSM is its "raison d'être" and the role of educational action is to highlight and disseminate it by following its mission.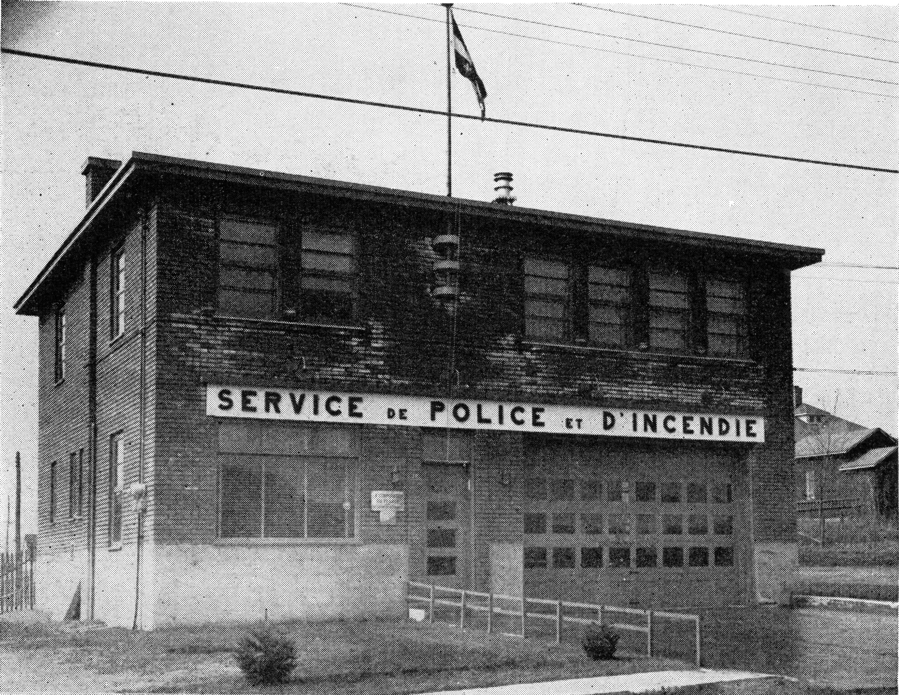 Police and fire station in c.1950
30, Filion street ( actual museum)