An Annual event! You shouldn't miss it!
Cocktail Reception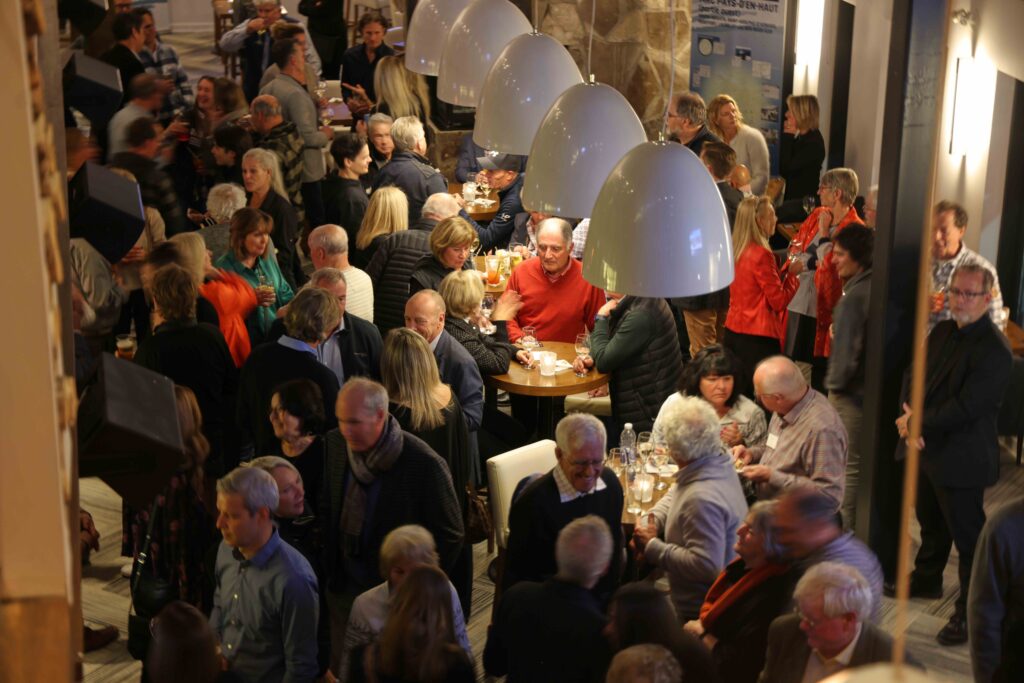 What a night!!
It was a successful evening . A tribute to Mr. Louis Dufour, co-founder of Les Sommets
Saint-Sauveur who passed away earlier this year. There were touching moments with testimonials by his is son, Mr. David Dufour, the athlete Mr. Mikaël Kingsbury and the hosts of the evening Mr. Guy Thibaudeau and Mr. Mark Brennan, members of the LSM Board of Directors.
It was also the occasion to unveil the signage, by the City of Saint-Sauveur and the Municipality of Piedmont, for the new Chemin Louis Dufour
The Mayor of Saint-Sauveur, Mr. Jacques Gariépy took advantage of the evening to present a scholarship to young athlete Lucas Savard.
We would like to thank the Dufour Family and Sommet Saint-Sauveur for their warm welcome.
We would also like to thank Mr. Bernard Trottier for his donation to our auction and to SkiTown Boutique for the door prize.
Thank You also to the many dignitaries for their presence.
Photographer of the evening: Mr. Fahri Yavuz