Permanent exhibition
The History of Skiing in the Laurentians: Living in winter, with winter, for winter
The introduction of skiing in the Laurentian region, first as a means of locomotion on the snow, then as a sport of participation and competition, has contributed to and still contributes to the social, economic, tourist and even cultural development of the Laurentian territory. From a forest and agricultural region, skiing has made the « Pays-d'en-Haut »  a paradise for winter sports and is considered the birthplace of skiing in Canada. The permanent exhibition of the Laurentian Ski Museum proposes to present the principal stages in the history of skiing in the Laurentians in order to better understand how man lived in winter, with winter and for winter .
By Michel Allard, historien-conseil, Musée du ski des Laurentides
Exhibition areas
Zone 1
The origins of skiing
Since time immemorial, the inhabitants of the Nordic countries have found ways to move on the snow. The word "ski" comes from the Scandinavian languages.
In Norwegian, it means "piece of wood". In Canada, it was in the nineteenth century that Norwegians brought in their luggage the three-meter-long skis that would soon come to compete with the Amerindian snowshoes.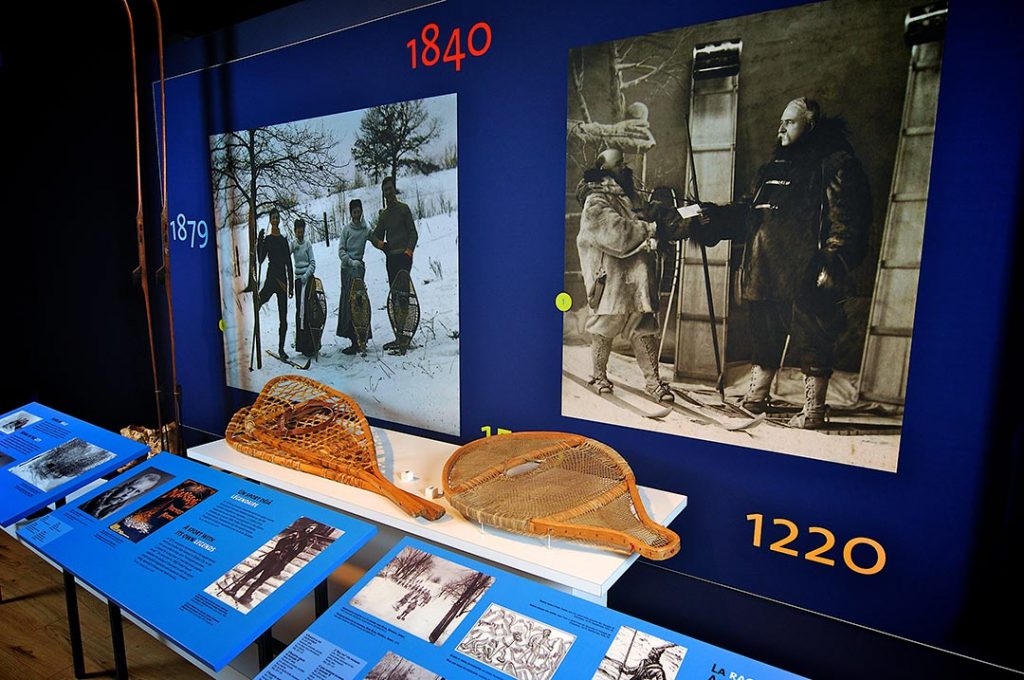 The story of the Pays-d'en-haut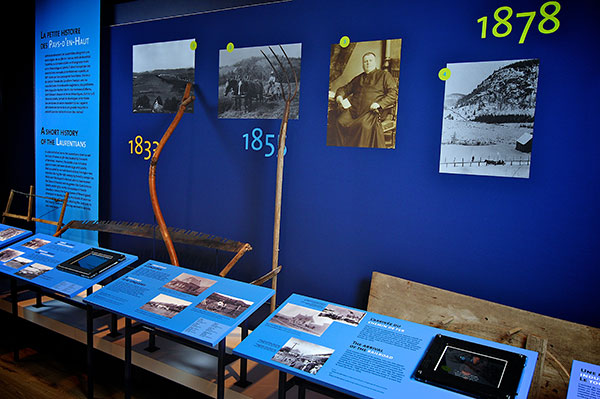 Zone 2
Early days of skiing in the Laurentians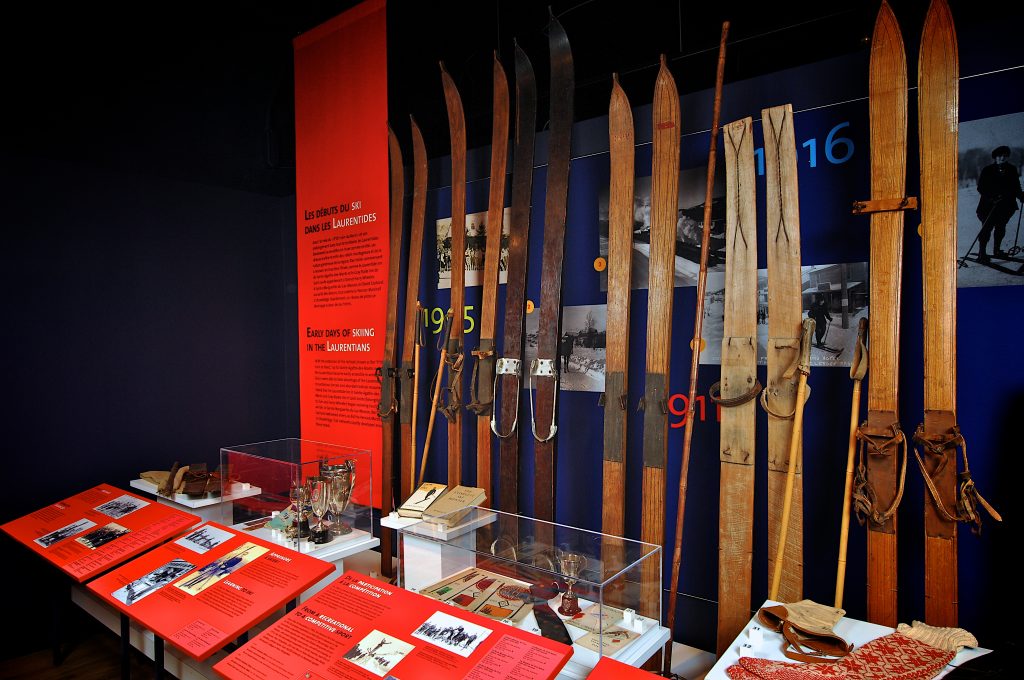 Zone 3
A new invention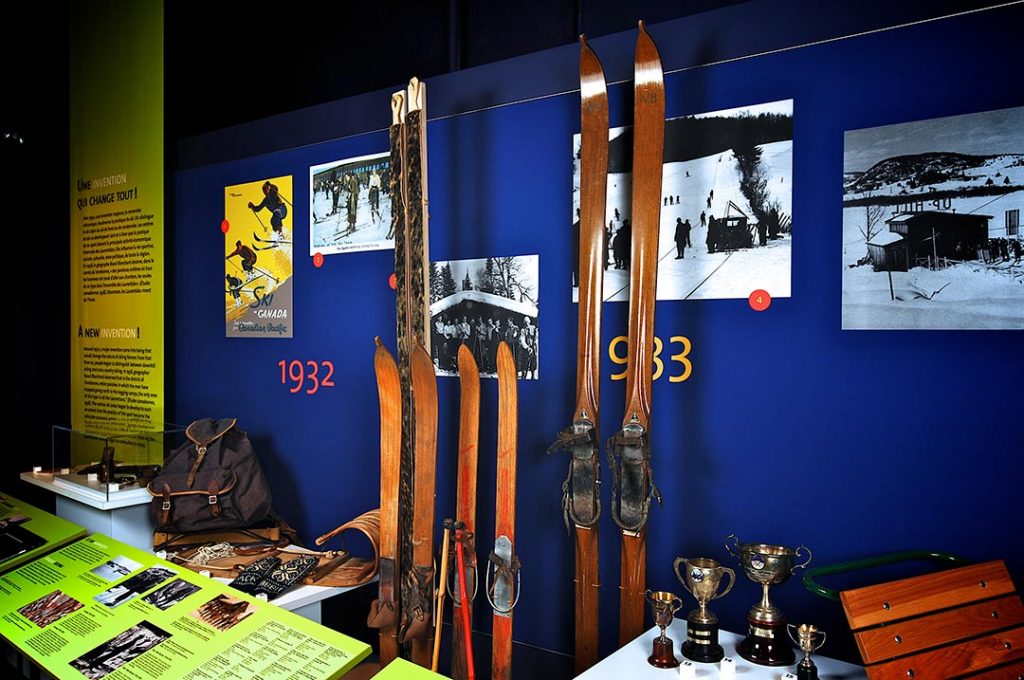 Zone 4
A sport for the masses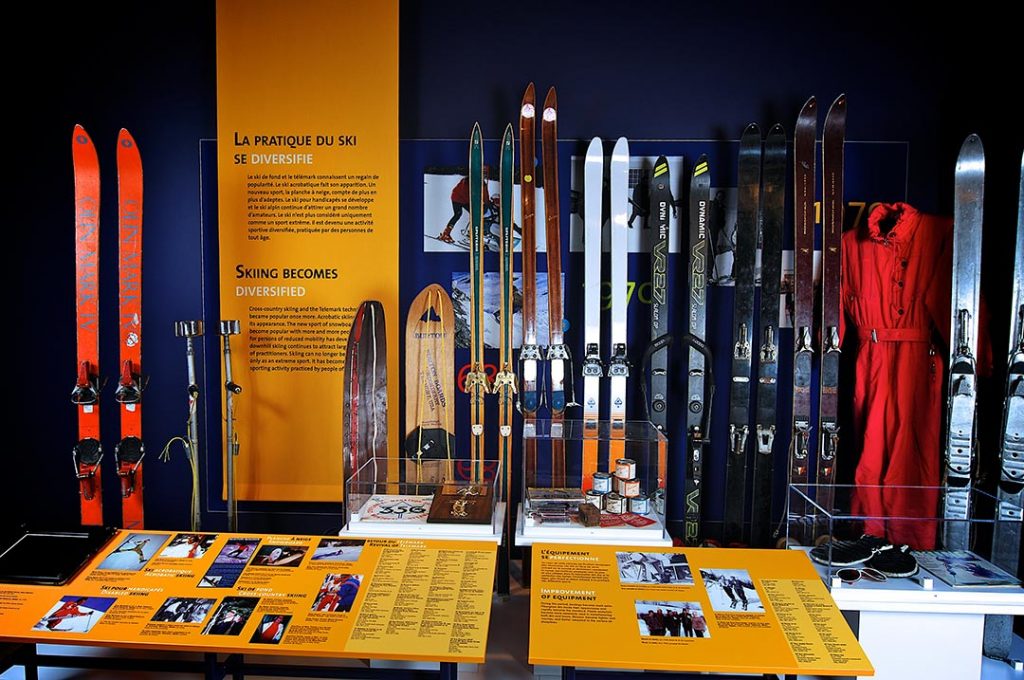 Skiing becomes diversified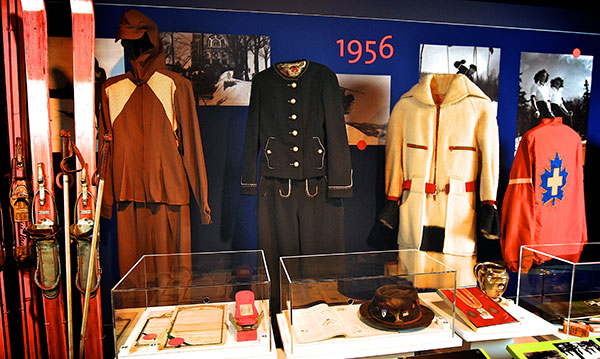 Zone 5
Hall of Fame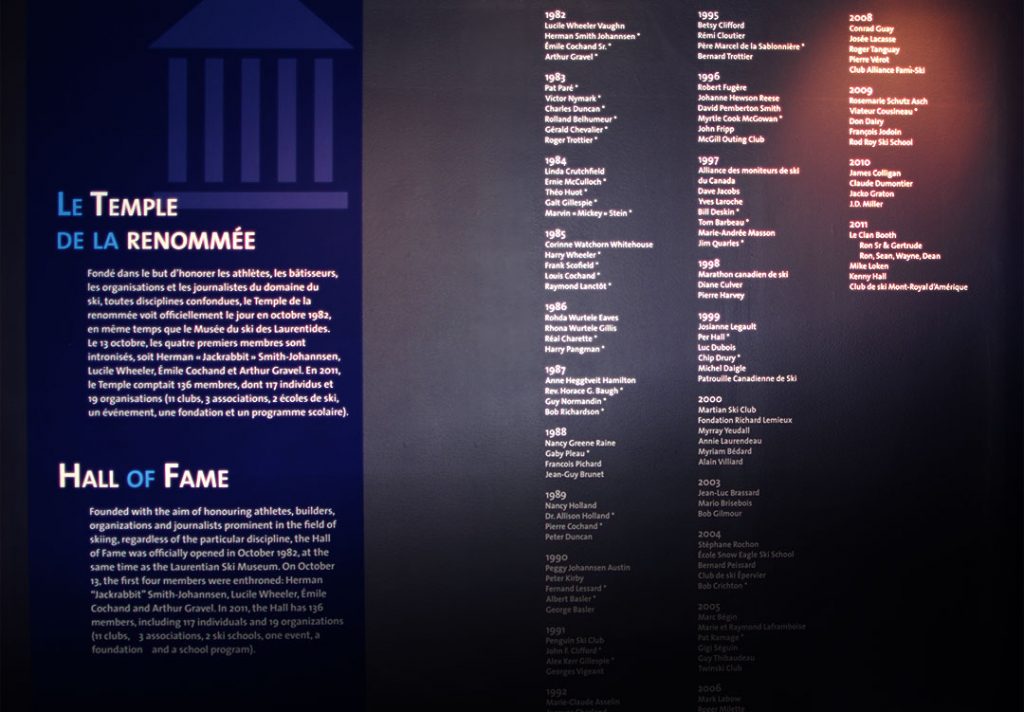 Permanent Exhibition team
Project management
Pierre Urquhart
Research, concept & writing
Denis Chabot
Research, concept, writing & historical consulting
Michel Allard
Coordination exhibition, Curator of the collection & conservation
Marie-Eve Auclair
Assistance coordination, research, writing & exhibition
Sylvie Lebeau
Exhibition and graphic design, museology consulting
Line Villeneuve
Conception and manufacture of displays and mounting of artifacts
Communications Touch and go
Xpression Num.Eric
Conception and manufacture of displays and mounting of artifacts
Cartgo Services muséologiques
Video creation and production
Richard Duquette, Forge Films
Website
Idéeclic
French revision
Hélène Joly
Translation
Owen Hugues